Vegan and Gluten-Free? Visit Sweet Freedom Bakery for Sweet & Savory Treats!
Sweet Freedom Bakery, the Philly-based gluten-free and vegan institution, recently added a lineup of delicious, savory treats to its gluten-free, vegan and peanut-free menu. Known for beautiful and yummy cakes, cupcakes, cookies and brownies, Sweet Freedom's addition of vegetable hand pies and hearty soups gives a new twist to eating healthy for those who must follow a gluten-free lifestyle.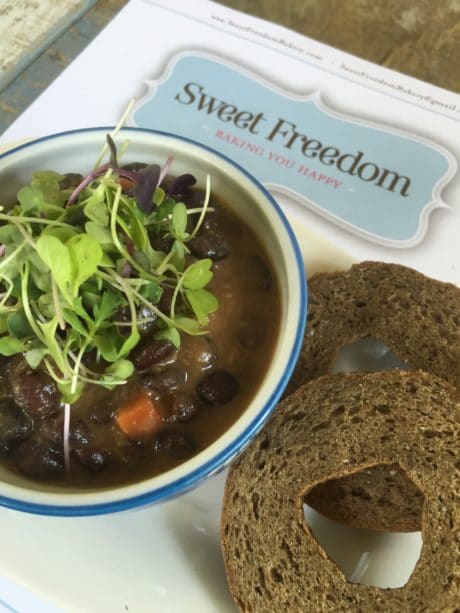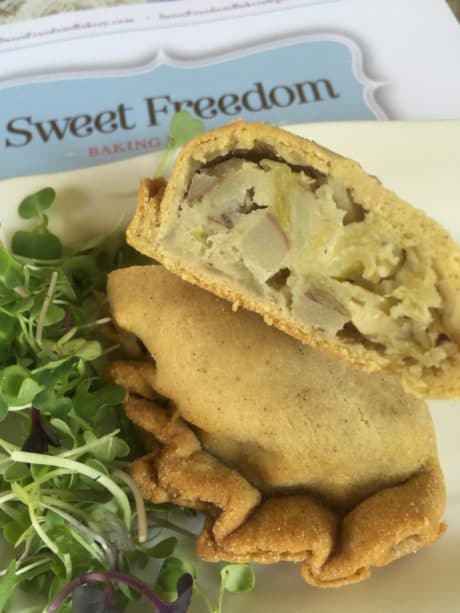 Allison Lubert, founder of Sweet Freedom, opened her first bakery in 2007 (on South Street in Philadelphia) to meet the needs of those seeking out gluten-free treats. Now with three locations—in Philly, Collingswood (NJ) and Bryn Mawr—Sweet Freedom is a cornerstone for those with special dietary restrictions who still want to eat a sweet treat that meets the guidelines for a gluten-free and vegan diet.
So what makes a baked good "gluten-free," and how does it get to be "vegan"? The pillars of gluten-free and vegan baking are easy at Sweet Freedom because everything in the shop is free of:
According to general manager Jen Kremer, "We use the finest ingredients and create our own blend of gluten-free flours that will give baked goods the same lift and texture as conventional baked goods." Baked goods are sweetened with either coconut sugars, agave, molasses or maple syrup. Jen adds, "We do not use any refined sugars in any of our baked goods." From brownies and cookies to everything else featured at the bakery, Jen says, "All items we feature are also certified Kosher."
There's a lot of great news happening at Sweet Freedom. With the addition of delicious and nutrient-dense soups and savory hand pies, the menu offers more than dessert. Sweet Freedom's hand pies are stuffed with fresh veggies and wrapped in a flaky and light crust. Add the house-made fresh soups and you have a delicious, gluten-free meal right before your very eyes.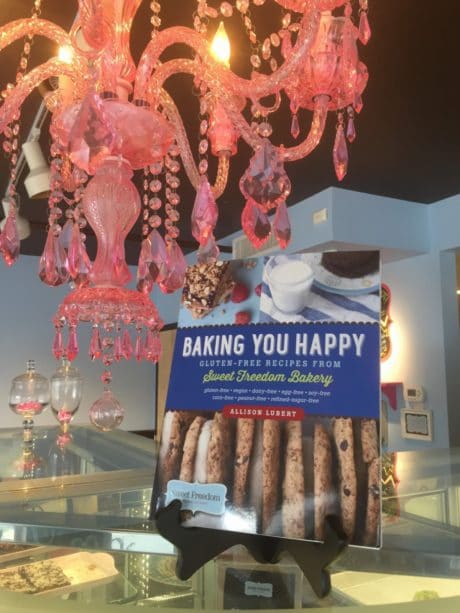 It's important to know that all food is prepared and cooked on premises; nothing is sourced or made in another kitchen, so there is no worry about cross-contamination.
Friends and I sampled Sweet Freedom's baked donuts, oat-fruit crumbles and cookies and were very pleased with the flavor, texture and very high "yum factor" of our treats! Best was a hot, steaming bowl of black bean soup served with a delicious, house-made fresh bagel.
As I drove home from the Bryn Mawr location, I thought about the area's college students who need to maintain a gluten-free lifestyle. They are rather fortunate to have Sweet Freedom Bakery so close to many universities and colleges located on the Main Line. Pizza, a staple for most college students, is also available.
You do not need to be gluten-free to enjoy cupcakes and cookies from Sweet Freedom. The bakery's desserts, soups and savory pies are, in fact, for everyone! Grab a friend and head to Sweet Freedom for a delicious lunch and dessert. Just make sure you get some to go.
Find Sweet Freedom Bakery at one of these three locations: 1039 W. Lancaster Ave. in Bryn Mawr, phone: (610) 527-7323; 577 Haddon Ave. in Collingswood, NJ, phone: (856) 869-7322; and 1424 South St. in Philadelphia, phone: (215) 545-1899.